Feeling a bit bored with your everyday routine? Craving some excitement and a fresh start? Moving abroad might be just the change you need. And if you're considering a move, the Netherlands offers a fantastic blend of vibrant culture, creative events, and endless discoveries.
But let's be real – moving to a new country comes with its challenges, from visas to job hunting. Luckily, we've got your back, at least when it comes to managing your finances.
We'll break down the cost of living in the Netherlands, so you can plan your move with confidence and ease.
In this thorough guide, we'll dive deep into the details of living comfortably in the Netherlands. We'll cover everything, from housing and daily expenses to income opportunities and smart budgeting.
This will prepare you well to navigate the financial aspects of your Dutch adventure with confidence. But, before we get into the nitty-gritty, let's talk about why you should think about moving to the Netherlands.
Why you should move to the Netherlands?
Moving to the Netherlands as an expat is a fantastic idea for various reasons. The country has an incredibly friendly culture, great work-life balance, efficient public transportation, an excellent healthcare system, and high living standards.
Additionally, it offers stunning natural scenery, a diverse society, a rich history and culture, and easy access to the rest of Europe.
Whether you're relocating for work, education, or simply to explore a new culture, the Netherlands is a wonderful destination with plenty to offer expats.
If you want to learn more about the positives and the negatives of moving to the Netherlands, check out our detailed blog discussing the Pros and Cons of Living in the Netherlands!
Cost of Living in the Netherlands
Before you make the big decision to move to another country, you'll want to take a close look at your finances. Understanding the cost of living in the Netherlands is essential for assessing whether you can afford to support yourself or your family in your new home.
Keep in mind that the cost of living can vary depending on where you choose to live in this relatively small country, so there's no one-size-fits-all answer to how much you'll need.`
In this article, we've broken down various expenses like housing, food, healthcare, groceries, and entertainment in the Netherlands. This information should help you determine whether relocating to The Netherlands is the right choice for you.
No more waiting – let's jump in and take a closer look at each aspect of the cost of living.
Accommodation Costs in the Netherlands
Housing costs are a big part of living in the Netherlands, especially for expats. This is because there's a high demand for quality rental properties, especially in places like Amsterdam, and not enough of them to go around.
In recent years, property prices in the Netherlands have gone up, making it tough to find affordable housing in major Dutch cities. For students and those with lower incomes, sharing a house or apartment is often the best choice.
However, it's important to keep in mind that the living conditions in shared housing might be different from what you're used to in your home country.
Renting a house in the Netherlands
The high demand for housing in Amsterdam and The Hague results in fierce competition among renters, which is why these cities are known for their expensive rents.
However, you can save money by choosing to live in less crowded areas that are still well-connected by train and road.
For instance, if you're looking for a one-bedroom apartment in Amsterdam, you can expect to pay between €1,345 and €2,000 per month, depending on the neighborhood. On the other hand, a three-bedroom apartment in the central part of Amsterdam typically starts at around €1,800 per month.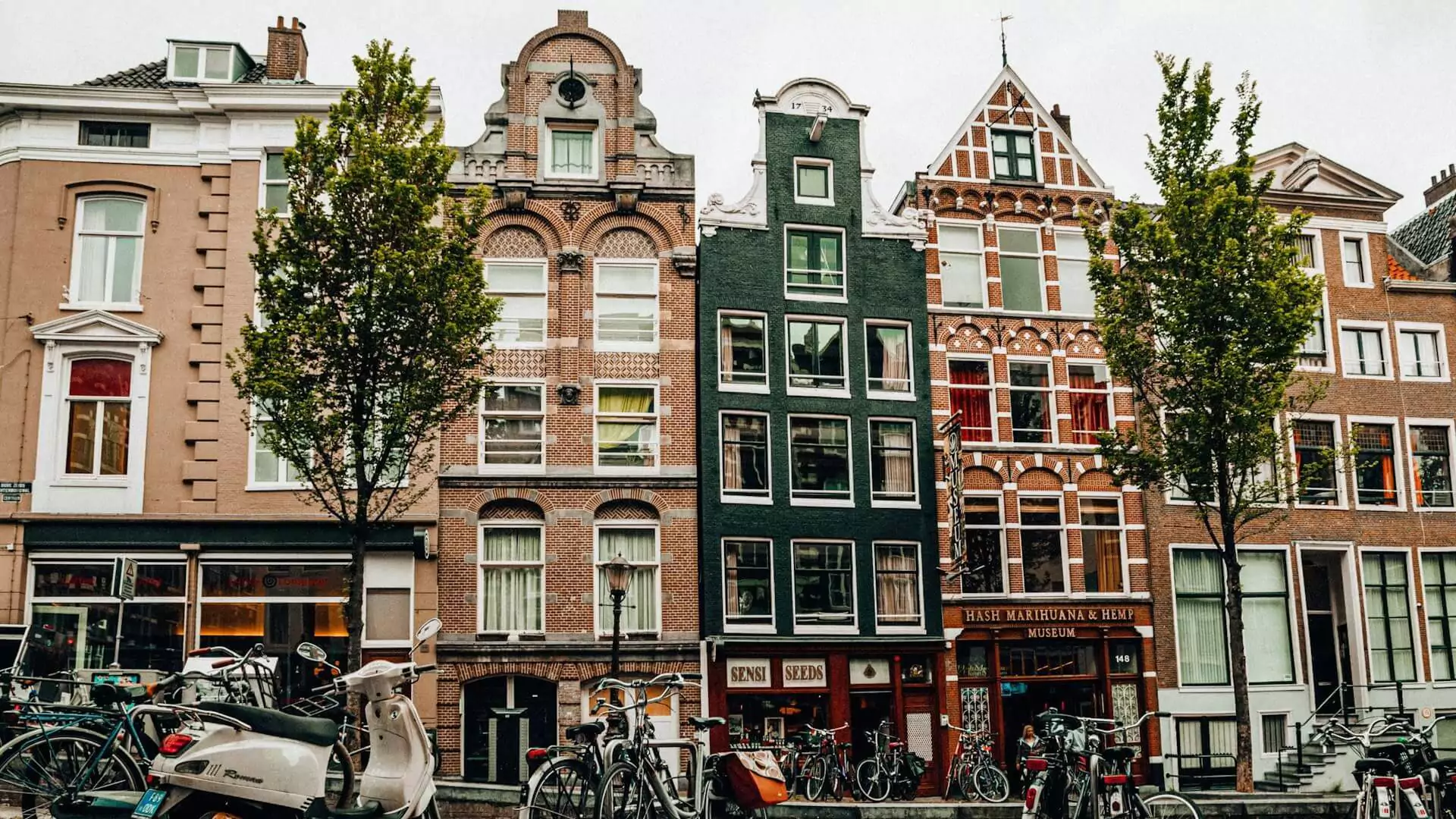 Choosing to live in The Hague can be notably more budget-friendly than Amsterdam. Rent prices typically fall within the range of €950 to €1,500 per month for a one-bedroom apartment located in the city center.
It's important to note that you'll usually need to provide a security deposit, which is generally equivalent to one or two months' rent, to your landlord. Additionally, some rental agreements may include running costs.
In other well-liked Dutch cities such as Rotterdam, Utrecht, Amstelveen, and Haarlem, expats can anticipate somewhat lower rental expenses compared to Amsterdam.
Buying a house in the Netherlands
If you're thinking about purchasing property in the Netherlands, the amount you'll need to spend primarily hinges on the location of your prospective purchase.
For instance, the average property price in Amsterdam has exceeded €510,000, but when considering apartments across the entire country (as of autumn 2022), the average price stands at €395,000.
In addition to the property cost, you'll also need to factor in expenses like a Dutch mortgage, home insurance, and a transfer tax equal to 2% of the property's price.
Cost of Healthcare in the Netherlands
The healthcare system in the Netherlands is top-notch and works through a compulsory insurance program. Everyone living in the country, regardless of their EU or non-EU status, is required by law to have Dutch health insurance.
This insurance includes two key parts: Zorgverzekeringswet, which covers standard medical care, and Wet Langdurige Zorg, which takes care of long-term nursing needs.
The basic health insurance package starts at about €135 per month and covers primary healthcare, including prescription medicines, either for free or at reduced rates. Many people are eligible for a healthcare subsidy that can help with most of this cost.
You can also tailor your insurance by adding options like dental care, vision coverage for glasses and contact lenses, physiotherapy, and coverage for healthcare expenses abroad. But, it's important to know that these add-ons will increase the overall cost of your insurance.
You also have the flexibility to customize your insurance package by adding options like dental care, vision coverage for glasses and contact lenses, physiotherapy, and coverage for healthcare expenses outside of the Netherlands.
It's important to keep in mind that including these additional services can substantially raise your insurance costs.
If you're an EU citizen and have short-term plans for staying in the Netherlands, you can use your European Health Insurance Card to access the same level of healthcare.
Cost of food and drink in the Netherlands
Groceries in the Netherlands
Food prices in the Netherlands are similar to neighboring countries like Germany and the United Kingdom. A family's monthly grocery budget usually falls in the range of €300 to €500, while a single person can get by on about half of that.
To cut down on your food expenses, check out these handy tips for more affordable shopping.
1. Get a bonus card: In the Netherlands, big supermarkets like Albert Heijn offer free bonus cards. These cards let you enjoy discounts and buy-one-get-one-free deals. It's a smart move to get a bonus card as soon as you arrive because it can save you a lot of money on your groceries while you're living in the Netherlands. So, don't forget to get one!
2. Choose affordable supermarkets: While places like Albert Heijn and Jumbo are easy to find and shop at, if you're watching your budget, it's worth a trip to Aldi and Lidl. These stores have lower prices and can be a money-saving option for those with smaller food budgets.
3. Explore local markets: In the Netherlands, you'll discover lots of markets, whether you're in a big city or a small town. They might not have everything you want, but they're a great choice for affordable shopping, and you'll also be helping out the local community!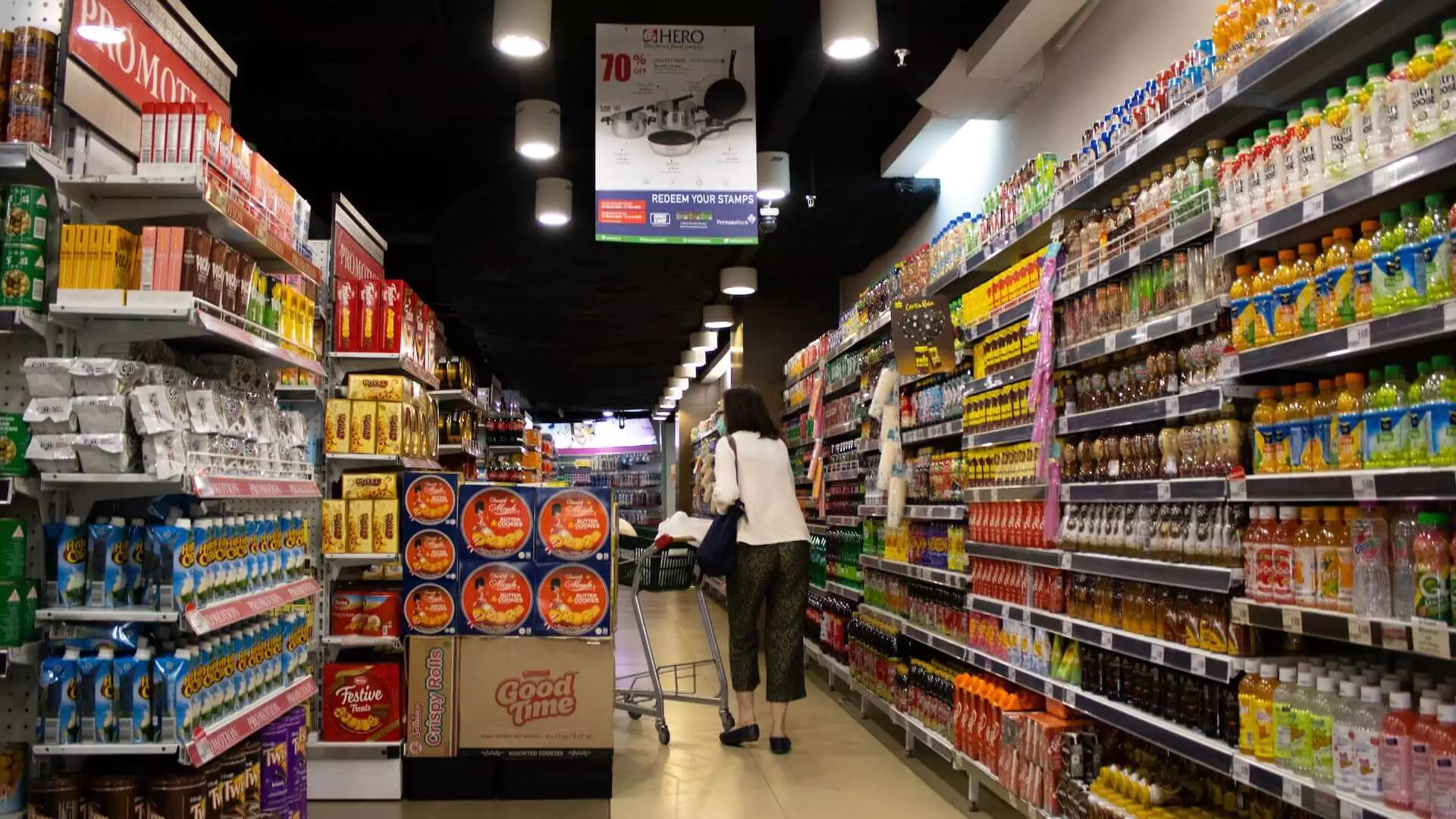 Restaurants in the Netherlands
When it comes to dining out in the Netherlands, opting for more modest restaurants can keep your expenses in check.
Most cities offer a wide range of restaurants, creating healthy competition and reasonable prices. However, dining out in Amsterdam, in particular, can be quite expensive.
In less expensive restaurants, a standard dinner will cost you around €10 to €25 per person. In average-priced restaurants, the bill per person ranges from €50 to €100.
Remember that tips are not included in the bill, and it's customary to leave around 10%, though a tip of 15% or more is considered generous.
Beer, wine, and spirits in the Netherlands
In the Netherlands, you'll often find beers sold in half-liter or 33cl sizes, priced at around €3 to €6. For a mid-range bottle of wine at the supermarket, expect to pay between €4.50 and €8. If you're into cocktails, the average price is around €8, but it can vary based on your cocktail selection.
Coffee in the Netherlands
The cost of coffee can fluctuate depending on your location. Nevertheless, the average price for a cappuccino in Amsterdam, Groningen, and Maastricht is approximately €3.20, giving you a consistent rate across these cities.
Cost of Utilities and Bills in the Netherlands
Gas and electricity in the Netherlands can be on the pricier side, impacting the overall cost of living in the country. The typical basic utility expenses for an 85-square-meter apartment come to approximately €217.
On top of that, there's a municipal sewerage charge, which is about €160 in Amsterdam. You'll also come across fees for waste collection, known as "afvalstoffenheffing." In Amsterdam, this tax is €344 annually for single-occupancy homes and rises to €459 for multiple-occupancy residences.
Cost of Internet in the Netherlands
Once you've found your place in the Netherlands, it's time to set up Wi-Fi and broadband. Many Dutch internet providers offer bundles that include internet, phone, and television services.
Unlike the UK, the Netherlands doesn't require TV licenses, but there may be fees for cable because there aren't many channels. Some popular internet providers in the Netherlands are Ziggo, KPN, and Youfone.
If you're willing to spend more for super-fast and stable internet with speeds over 500 Mbps, Ziggo is a good choice. On the other hand, if you're seeking a budget-friendly choice, Youfone might be the better fit.
While Youfone's internet speeds around 50 Mbps may not be as fast, their monthly cost of approximately €30 is only half of Ziggo's. Of course, it's not limited to just these two options, as there's a wide array of internet providers to compare, allowing you to choose the one that suits you best.
Cost of Transportation in the Netherlands
Public transport in the Netherlands
Public transportation in the Netherlands is really good. They have trams, buses, the metro, and trains that go all over.
In most cities, you can get tickets for a few hours or for a whole day. For instance, in Amsterdam, a one-hour ticket is €3.20, and a day pass is €9. They also offer tickets for multiple days if you need them.
Traveling from one city to another can be a bit pricey. A ticket from Amsterdam to Rotterdam will usually cost you more than €15.
If you want to save money when you travel in the Netherlands, the best way is to get a public transport card called the OV-chipkaart. It lets you use all types of public transportation. You can choose between a personalized or anonymous card for €7.50.
With the personalized card, you get some extra perks like access to rental bikes at Dutch stations and discounts when it's not rush hour. To take a train, you need to have at least €20 on your anonymous OV-chipkaart or €10 on the personalized one.
You can easily add more money to your card at train stations, vending machines, and tourist information offices.
Private transport in the Netherlands
Getting around most Dutch cities is easiest by using a bicycle. Even in big cities like Amsterdam and The Hague, cycling is a good option because these cities are not too spread out.
When it comes to buying a bicycle, prices can vary a lot, depending on whether you want a new or used one and whether you're looking for a simple city bike or a fancier model.
Taxi fares in the Netherlands can differ significantly. The initial charge for a taxi ride is €3.60, and an additional €2.40 is tacked on for each kilometer traveled.
If you're considering purchasing a car, a Volkswagen Golf or a Toyota Corolla Sedan will cost you around €25,500. It's worth noting that owning a car in the Netherlands can be quite expensive.
It's not just the initial purchase cost, you'll also be shelling out a lot for fuel, repairs, and insurance. This high cost is due to the Dutch government's strategy to discourage driving, although it hasn't been particularly successful.
Leisure Costs in the Netherlands
Surprisingly, sports and fitness in the Netherlands won't break the bank! A gym membership for a single adult typically ranges from €20 to €60 per month, with the price varying based on the gym's amenities. It's important to note that many gyms in the Netherlands offer annual or 6-month contracts.
On the other hand, a night out at the cinema can be quite costly, with movie tickets setting you back at approximately €13 per person. It's worth noting that that delicious tub of popcorn will cost you a few extra bucks.
If you're an adrenaline junkie, you can have a great time at various theme parks where the entrance fee for adults is usually in the range of €30 to €50.
Clothing prices in the Netherlands are quite comparable to those in neighboring countries. To give you an idea, a dress at a chain store typically runs for about €33. You can snag a pair of mid-range jeans for an average of €74, and invest in a pair of leather dress shoes for around €103.
Cost of Education in the Netherlands
Costs of Primary and Secondary Education
When you move to the Netherlands with your kids and family, you might also want to know about the costs of education in the country. Education in the Netherlands is primarily government-funded, which means that public schools are mostly free.
However, schools might ask parents for a voluntary contribution ("ouderbijdrage") to cover activities like excursions, sports days, and other extra-curricular activities that go beyond the regular curriculum.
The amount of this contribution varies from school to school, ranging from around €250 to €2,000 per year.
In the Netherlands, children usually start learning English at the age of 4. However, most of their education is in Dutch. Some public schools offer special programs to help non-Dutch-speaking students learn the language and culture of the Netherlands.
Besides that, there are international schools that offer private education and charge tuition fees. These schools typically teach in English, which is convenient for expat children who may not be fluent in Dutch.
Tuition fees at these international schools vary, ranging from 5,000 to 22,000 euros per year for primary education and 8,000 to 23,000 euros annually for secondary education, depending on the specific school.
Costs of Higher Education
While primary and secondary education in the Netherlands is free, higher education comes with a cost. However, attending public universities is considerably more budget-friendly than private ones.
If you're from the EU/EEA, Switzerland, or Surinam, studying at Dutch public universities will cost you less. Tuition fees usually range from €700 to €2,100 per academic year. This depends on the university, your field of study, and whether you're pursuing a Bachelor's, Master's, or PhD degree.
On the flip side, if you choose a private university to study in the Netherlands, it will generally be significantly expensive. For certain programs, tuition fees can go as high as €30,000 per year, and courses like Medicine and Business tend to be some of the most expensive.
Nevertheless, the Dutch government provides various financial initiatives to ensure that education remains affordable for Dutch students and reasonably budget-friendly for international students.
Salaries in the Netherlands
While the Netherlands ranks as one of the best-paying countries in the world, it's important to note that the amount that you get paid of course depends on factors such as job type, location, and experience level.
According to the Bureau for Economic Policy Analysis, the gross income for a person working in the Netherlands in 2023 is €34,260 per year or €2,855 per month. It is projected that for the years 2024-2025, this amount will increase to €41,000 annually.
However, for professionals, skilled workers, and those in specialized fields, salaries can be substantially higher. For example, individuals working in sectors like finance, technology, engineering, and healthcare often earn significantly higher salaries, averaging around €61,000 per year.
It's essential to keep in mind that the cost of living in the Netherlands, especially in major cities like Amsterdam and Rotterdam, is relatively high. Therefore, salaries often reflect the increased living expenses.
Taxation and Social Security in the Netherlands
One of the key aspects to consider when planning to move to the Netherlands for work is the country's taxation system. As of 2023, if your income is €73,031 or less, you'll be subject to a tax rate of 36.93%. However, if your earnings exceed €73,031, the tax rate goes up to 49.5%.
If you're not a resident, you can enjoy special tax benefits like the Dutch 30% rule. Freelancers, on the other hand, may need to deal with quarterly VAT (Value Added Tax – BTW). To get a better understanding of taxes in the Netherlands, we advise you to refer to the information on the official website.
In the Netherlands, social security contributions are mandatory and are automatically deducted from your salary. Both you and your employer contribute based on your income. These contributions encompass National Insurance, employee insurance, and medical insurance.
Pensions in the Netherlands are structured into three primary components: the Dutch state pension, workplace pensions, and private pensions.
The Dutch state pension is funded through taxes, workplace pensions are automatically deducted from your salary, and private pensions are built through your voluntary contributions.